Bill Keenan | Broker Associate | 720-606-3800
Bill Keenan of Keenan Real Estate
Bill Keenan is originally from California but has lived in Colorado for the past 21 years. His professional background is in retail with a emphasis on customer service, but he has been focused on buying and selling residential real estate for the past several years. He has held many professional positions that required different skill sets, which range from technical to managerial expertise. Bill has a proven background in providing quality service while exceeding expectations with outstanding results. He has a great team behind him here at Keenan Real Estate. In a larger sense, working with him is really working with all of us.
Bill is a dedicated person whose goal in life is to exceed in everything he ventures into. His dedication to family is what made him strive to do even more for every family he meets. Ever since one young couple told Bill "You were everything you said you were, and more! You completely exceeded our expectations." He has wanted to do even more!
Bill wants every person in a community to feel the sense of pride he does in the wonderful state of Colorado that he has called home for 18 years
Family is an important part of Bill's happiness. He met his absolute incredible wife in California, has been married for 25 years and together they have 3 wonderful children Ashley, Collin and Kaylie and a perfect granddaughter, Cheyanne.
Bill is a very genuine person with a great sense humor. He loves to break the tension by cracking a joke. Sometimes he says it is just needed to break up awkwardness of a situation.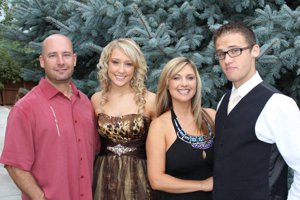 After working as a director of a major corporation. for so long you just know when a joke is needed.

Bill loves spending time outdoors camping, riding his motorcycles, snowboarding, wake boarding and really doing any exciting activities with family and friends. He has a goal to hike as many 14ers as possible over the summer and continue this going forward.
Contact Bill at 720-606-3800 or Bill@perfecthouseforyou.com